Education Outreach
EDUCATION OUTREACH is a cornerstone program of MCBB, providing several activities developed over a number of years to augment school music programs. In-school residences are specifically designed to expose students to professional guest clinicians, music directors and the brass band art form. Click the tabs below to learn more about the MCBB Education Outreach programs.
Artistic Residencies
Motor City Youth Brass Band
Motor City Youth Brass Day
Beginner Brass Instruction
Artistic Residencies
Artistic Residencies provide a day long program with in-school clinics and workshops and an evening concert with MCBB, the guest clinician, a guest music director and student ensembles.
For more information on MCBB Artistic Residencies, please contact Bob Clark.
In addition to the sponsors listed below, MCBB
Artistic Residencies are also sponsored by the
Michigan Council for Arts & Cultural Affairs

MCBB has worked with multiple schools across Wayne, Oakland, and Macomb Counties including:
Waterford Kettering
Southgate
Van Dyke
L'Anse Creuse
Lamphere
Fraser
Chippewa Valley
Warren Lincoln
David Ammer - 2013
Sponsor:

Principal trumpet Michigan Opera Theater - Waterford Kettering High School.
MCBB Guest Conductor Mr. Thomas Hanton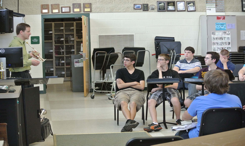 John Rutherford 2012
Sponsor

Detroit's leading freelance Trombonist  – Fraser High School 2012
MCBB Guest Conductor Dr. Dennis L. Horton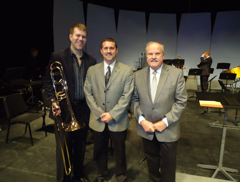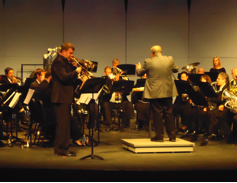 John Rutherford 2012
Sponsor

Detroit's leading freelance Trombonist  – Southgate Middle and High Schools
MCBB Guest Conductor Thomas Hanton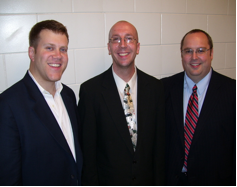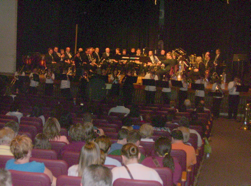 Kris Johnson 2011
Sponsor

Kris Johnson trumpeter, composer, educator, and jazz lecturer, the Ohio State University – Lamphere High School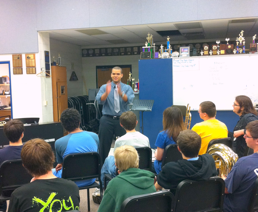 Motor City Youth Brass Band
Motor City Youth Brass Band (MCYBB) provides an after school program for students to participate in a brass band ensemble experiencing its unique instrumentation and sound. Instruments are available on loan to students, low/mid/high brass and percussion sectional instruction is provided along with full band rehearsal and concert performances.
MCYBB instruments and equipment are provided by grantors Ronald McDonald House Charities, Community Foundation of Southeast Michigan, DeRoy Foundation, D'Addario Foundation and Lula C. Wilson Trust.
Learn more about MCYBB by visiting their web site at www.mcybb.org or contacting conductor Bona Opatich.
2013 – 14 Season Rehearsals at the Southfield Music School
Motor City Youth Brass Day
Motor City Youth Brass Day provides an introduction to the brass band held on a Saturday in late November as a kick-off to the MCYBB season. Students from Middle School through College age spend the day in sectional and full band rehearsals culminating in grand concert for friends and family including a mass performance by MCBB and MCYBD students.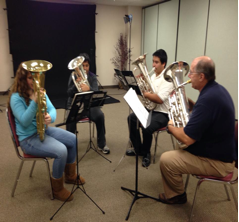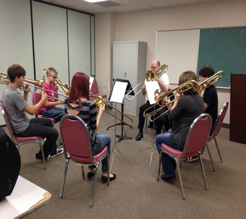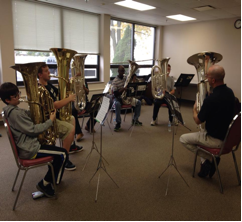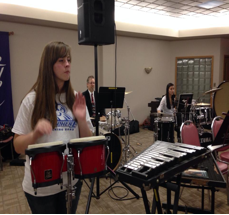 Beginner Brass Instruction
Beginner Brass Instruction provides children the opportunity to learn the fundamentals of playing a brass instrument and ensemble performance as a stepping stone to advanced youth band performance. Instruments are provided on loan to children and instruction is free. MCBB musicians provide one hour of instruction per week for small beginner groups at locations in Detroit, Down River, Farmington, Monroe, Southfieled, Warren and Westland. This is a collaborative project with the Savation Army Eastern Michigan Division's Southfield Music School and the Motor City Brass Band.
For more information on beginning brass instruction, contact Tom Hanton.